We're on a mission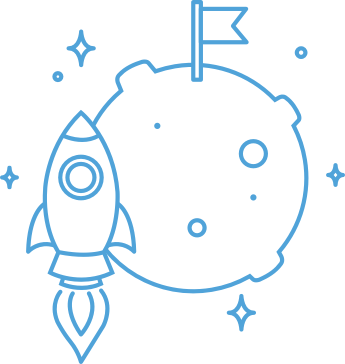 We're on a mission
We're on a mission to revolutionize everyday lives for our customers, employees and partners. We solve problems no one has solved before to create a world where people ask, "How did we ever live without Coupang?" If you are driven by a passion to build and create, come join us on our journey.
Meet our leaders
Bom Kim
Founder & Chief Executive Officer
Bom Kim
Founder & Chief Executive Officer
Bom Kim is Coupang's Chief Executive Officer and founded the company in 2010. Under Bom's leadership, Coupang has become Korea's leading e-retailer. The company has also received over $3 billion in funding from SoftBank, Sequoia Capital and BlackRock, and its eCommerce business has grown by over 2,400% since its founding.
Richard Song
Chief Financial Officer
Richard Song
Chief Financial Officer
Richard Song is Coupang's Chief Financial Officer and has been in this role since 2011. Between 2008 and 2011, Richard served as Chief Financial Officer and Secretary at Hi-Dis, Inc., a Korean manufacturer of components for mobile devices. Richard has also held senior leadership positions with Siemens and most recently functioned as Chief Financial Officer for Siemens Automotive Systems in Korea. Between 1992 and 2001, Richard worked as an investment banker with Merrill Lynch's mergers and acquisitions practice in New York. Richard holds a Bachelor's degree in Industrial Engineering from Columbia University and an MBA from the Wharton School, University of Pennsylvania.
Hui Xu
Senior Vice President, Platform, Search and Discovery
Hui Xu
Senior Vice President, Platform, Search and Discovery
Hui Xu oversees Coupang's global platform, search and discovery strategies, technologies, and products that serves to enhance customers' overall shopping experience on Coupang's website and mobile apps. Prior to joining Coupang, as the Head of Search and Discovery at Pinterest, Hui led the innovation and played a key role in transforming Pinterest from an image-sharing network to the world's best visual search and discovery engine. Prior to Pinterest, Hui spent seven years at Google working as an engineer, a technology lead, and an engineering manager. He was a core member of Google's indexing team responsible for building the world's largest web index. Hui Xu received a Ph.D. in Computer Science and Engineering from the University of Minnesota.
Doug Inamine
Chief People Officer
Doug Inamine
Chief People Officer
Doug Inamine is Coupang's Chief People Officer. Doug has over 25 years of global HR experience in the technology sector, with the last 11 years either as a Chief Human Resources Officer or Chief People Officer for both publicly and privately held companies. Having managed diverse teams within the technology space, Doug enjoys the challenge of creating scalable solutions within fast-paced, data-driven business environments. His career has also seen him take up international assignments in both Asia and Europe. Doug holds a Bachelor's degree in Economics from the University of California, Davis.
Jay Jorgensen
General Counsel, Chief Compliance Officer & Secretary
Jay Jorgensen
General Counsel, Chief Compliance Officer & Secretary
Jay Jorgensen is Coupang's General Counsel, Chief Compliance Officer & Secretary. In this capacity, Jay partners with our leaders to enhance our legal and due diligence frameworks, and set compliance standards that place an emphasis on serving our customers. Prior to Coupang, Jay was Executive Vice President, Global Chief Ethics and Compliance Officer at Walmart. There, he focused on building and refining a world-class ethics and compliance program which, in 2016, was recognized as the "Best Governance, Risk, and Compliance Program" by the New York Stock Exchange Governance Services. Jay joined Walmart from the international law firm, Sidley Austin LLP, where he was partner. Prior to joining the firm, Jay served as a law clerk to the late William H. Rehnquist, Chief Justice of the United States, and to Associate Supreme Court Justice Samuel A. Alito when he sat on the United States Court of Appeals for the Third Circuit.
Gaurav Anand
Chief Operating Officer
Gaurav Anand
Chief Operating Officer
Gaurav, as Chief Operating Officer, guides Coupang's strategic decisions focusing on alleviating bottlenecks to growth, scalability and cost, and is the acting Chief of Operations for the company. Prior to taking on this appointment, Gaurav headed our eCommerce finance function and led strategic business partnering initiatives across Retail and Operations. Gaurav joined Coupang from Myntra, a fashion subsidiary of Flipkart, where he was the VP of Finance and commenced his eCommerce career with Amazon in Seattle. During his eight years with Amazon, Gaurav held a number of positions across Amazon's AWS business, international retail, payments, and North America hardlines retail. Gaurav holds a Bachelor of Technology degree from the Indian Institute of Technology, Bombay and an MBA from the Ross School of Business, University of Michigan.
Dan Rawson
Vice President, Marketplace and Customer Experience
Dan Rawson
Vice President, Marketplace and Customer Experience
Dan Rawson is Coupang's VP of Marketplace and Customer Experience, covering our third-party marketplace, customer returns, and customer service. Dan joined us from Flipkart, where he led product management for logistics and supply chain services. Prior to working at Flipkart, Dan was the General Manager of Amazon's North America Fulfillment by Amazon business, before which he led various product management and operations teams for Amazon. Dan's experience also includes business leadership roles at Dell and military service in the United States Marine Corps. Dan has a Bachelor of Arts degree in Philosophy and Government from Harvard University and an MBA from the Kellogg School of Management, Northwestern University.
Ben Gerber
Chief Information Security Officer & Chief Privacy Officer
Ben Gerber
Chief Information Security Officer & Chief Privacy Officer
Ben Gerber is Coupang's Chief Information Security Officer & Chief Privacy Officer. Prior to joining Coupang, Ben was Head of Data Governance and Strategy, Head of Privacy and Head of Security Strategy at DBS Bank. Ben has also served as Standard Chartered Bank's first Global Privacy Officer, and as an advisor on privacy and security strategy to the U.S. intelligence community and other executive branch agencies at MITRE Corporation. Ben has also led e-business teams at IBM that focused on security and privacy, and has worked with Time Warner to address security and compliance issues. He has patented multiple privacy enhancing technologies and holds a Bachelor's degree in Computer Science and a Masters of Laws in Information Rights Law and Practice.
Joseph Nortman
Chief Executive Officer, Coupang Fulfillment Services (CFS)
Joseph Nortman
Chief Executive Officer, Coupang Fulfillment Services (CFS)
Joseph Nortman heads Coupang Fulfillment Services (CFS). CFS oversees Coupang's receipt of merchandise from suppliers, storage of goods, and order processing to include picking, packing and shipping of products to our last-mile delivery locations. Prior to leading CFS, Joe was Coupang's Senior Director of Logistics, with responsibility for hubs, transportation, process improvement, and packaging. Joe has also held a number of senior fulfillment center management and operations leadership roles with Petsmart, CVS, Amazon, and JCPenney across the United States. In addition, he spent half his career managing industrial engineering and logistics operations at UPS. Joe holds both a Master's degree in Global Logistics and a Bachelor's degree in Anthropology and Computer Information Systems from California State University, Long Beach.
Our Journey
2018
SoftBank Vision Fund invests an additional US$2 billion in Coupang.
2018
Revenue up by 40% year-on-year to US$ 2.5 billion, with a 60% year-on-year revenue increase in Q4 2017.
2016
Named one of MIT Technology Review's Top 50 Smartest Companies and Forbes' 30 Global Game Changers of 2016
Sales up 69% to US$1.7 billion.
2015
Received a US$1 billion investment from Softbank and investments from Sequoia Capital and BlackRock.
2014
Launched next-day Rocket Delivery service. Pivoted to an online retail model; revenue exceeds US$1 billion.
2010
Established in 2010 by Bom Kim, our CEO. Began operations as a deals-based company.
Revolutionize everyday lives
Whether data scientists or lawyers, logistics specialists or buying leaders, our employees are dedicated to finding new ways to revolutionize the online retail experience and surpass our customers' expectations.
Our teams
eCommerce
Our rapidly growing eCommerce team has played an instrumental role in driving Coupang's success. Over the past five years, our retail team has grown from covering a single category to providing one of the largest retail selections in Korea across consumables, hardlines, media, beauty and fashion, fresh and grocery, and our expanding private label offering. Our retail business is supported by our team in platform business services, which ensures that our customers benefit from an unsurpassed online catalog selection, the best prices, and a secure and automated buying platform. Meanwhile, our marketing teams work creatively to enhance our company brand and drive revenue through search, display, affiliate as well as push marketing. Our loyalty team defines and expands upon our innovative loyalty program, ensuring that we continue to wow returning customers. Meanwhile our 3P marketplace business connects our customers with a wide variety of sellers, allowing Coupang to provide a growing and ever-changing product selection.

At Coupang, we continually seek opportunities for business expansion. Our advertising business, Coupang Media Group (CMG), is one example of the growing scope of our retail organization. Launched in 2017, CMG actively develops products and service offerings that leverage Coupang's strength as a world-class eCommerce platform by integrating advertising into the shopping experience from first discovery to purchase. Similarly, our travel business is disrupting the Korean market by delivering differentiated travel products and services across flights, accommodation and holiday activities.
Platform, Search & Discovery
Platform, Search & Discovery
Coupang's platform team is responsible for developing platforms upon which other areas of our business can build applications, processes, and technologies. The team creates worry-free platforms that allow for business or domain specific developments, and reduce the lead time and resources required by our internal customers to achieve their goals. Our talented developers and engineers in search and discovery execute Coupang's vision to become the ultimate destination for product discovery. Whether our customers know what products they are looking for or are simply browsing, our search and discovery team seeks to build a product search and discovery experience that allows us to sync seamlessly with our customers' interests and thought processes, whilst delivering a worry-free and secure shopping experience.
Coupang Fulfillment Services
Coupang Fulfillment Services
Coupang Fulfillment Services (CFS) is a subsidiary of Coupang and manages all fulfillment operations for the company. CFS operates more than over 60 fulfillment centers and hubs across Korea. Our team of specialists handles inbound operations, inventory management, sorting, outbound operations, returns, and customer service for Coupang. Our fulfillment infrastructure covers an area equivalent to 151 soccer fields and includes three mega fulfillment centers located in Incheon, Deokpyeong and Daegu. Our innovative systems support Coupang's next-day Rocket Delivery service and have allowed us to fulfill customer orders at ever-faster rates.
Corporate Functions
Our corporate teams across finance, procurement, investor relations, human resources, legal, communications, policy and information technology form the backbone of our business operations.

Our finance function partners closely with various business units and focuses on scalability, controllership and governance. Meanwhile, our human resources team ensures that our most valuable asset—our people—are provided with the best possible opportunities for growth, and that we continue to hire and develop the best. Our lawyers and legal professionals advise and guide Coupang on legal issues, and are deeply involved in every aspect of our businesses operations as we explore groundbreaking new services. Coupang's communications team is responsible for devising our communications philosophy and delivering messaging to local and international audiences. Our professionals in information technology run our networks, corporate applications, on-premise and cloud-computing environments, and provide operational support to our staff and other end users.
Security & Privacy and Technology Infrastructure
Security & Privacy and Technology Infrastructure
Our security and privacy teams work across Coupang to ensure that corporate and customer data is securely stored and managed. Our security architects and engineers design cutting-edge solutions that embed security into everything we build. Specialized teams concurrently monitor our systems around the clock, addressing changing cyber threats as they emerge, and continuously testing for system security weaknesses. Our security governance team ensures adherence to policies and protocols, and also provides compliance assessment, audit and certification, communications and training.

Our technology infrastructure team supports all Coupang operating environments and provides the infrastructure foundation for Coupang's technology stack. Our cloud services infrastructure team provides IaaS as a service to all Coupang engineers, allowing for word-class scalability, redundancy and reliability. This is in addition to building, designing and implementing components such as WAFs, DNS, CDN and GitLab. Our identity and access management arm oversees our authentication and authorization infrastructure. Coupang's Mission Control Center (MCC) serves as a modern 24x7 NOC (Network Operations Center) that monitors our technology stack across all services and operations, and manages all incidents as first-line responders. Meanwhile our reliability engineering team works across the organization to troubleshoot, identifying root causes and proposing solutions.
Logistics Services
Our logistics team is responsible for ensuring that our customers' orders arrive at their destination as quickly as possible. Our Coupang deliverymen are an integral part of our logistics team and serve as the backbone of our function. They are our brand ambassadors and work hard to uphold Coupang's promise to wow the customer with our 24-hour Rocket Delivery. Our teams in logistics strategy and operations engineering provide tactical and strategic advice to the operations business and allow us to continually improve on and redefine the Coupang delivery experience. We continually seek out new innovations that enhance customer experience. Within weeks of deciding to make fresh and organic food available to our customers via our Rocket Fresh program, we leveraged our logistics platform to scale the offering to half of Korea. Rocket Fresh, along with free returns and Dawn Delivery, now form the basis of our Rocket Wow Club, a membership service nearing a million customers in a just a few weeks. In addition, our Coupang Flex delivery program has enhanced our customers' delivery experience and has created flexible jobs for people from all walks of life.