We're on a mission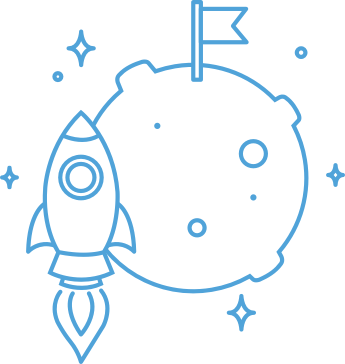 We're on a mission
We're on a mission to revolutionize everyday lives for our customers, employees and partners. We strive to create a world where people ask, "How did we ever live without Coupang?" If you are driven by a passion to build and create, come join us on our journey.
Meet our leaders
Bom Kim
Founder & Chief Executive Officer
Bom Kim
Founder & Chief Executive Officer
Bom Kim is Coupang's Chief Executive Officer and founded the company in 2010. Under Bom's leadership, Coupang has become the largest e-commerce company in Korea. The company has also received significant investment from SoftBank and BlackRock, and its eCommerce business has grown to multi-billion dollar business since its founding.
Robert HS Kang
Representative Director, Business Management
Robert HS Kang
Representative Director, Business Management
Robert HS Kang is Coupang's Representative Director of Business Management and is responsible for overseeing the company's legal, communications and business management matters in Korea. Robert previously worked with Korea's leading law firm, Kim & Chang, where he advised Coupang on a range of different legal matters for several years. Prior to this, he served in Cheong Wa Dae, the Korean Judiciary, and at the Korean Embassy in the United States, and has also represented the Korean Government at the United Nations and at The Hague. Robert holds a Bachelor of Laws from Korea University, graduated from the Judicial Research and Training Institute of the Supreme Court of Korea, and completed the Visiting Scholars Program at Columbia Law School.
DJ Park
Representative Director, Business Development
DJ Park
Representative Director, Business Development
DJ Park, our Representative Director, Business Development, explores, develops and leads Coupang's new services including the food delivery service Coupang Eats to ensure they can be successfully introduced to customers. DJ worked at LG Electronics and Naver before serving as Vice President, Policy here at Coupang. He holds a Bachelor's degree in Business Administration from Hongik University.
Gaurav Anand
Chief Financial Officer
Gaurav Anand
Chief Financial Officer
Gaurav is Coupang's Chief Financial Officer. He has held a diverse range of leadership positions in his four years at Coupang, and he is highly respected as a leader who understands every facet of our business. In his most recent position as Chief Operating Officer, Gaurav directly led the day-to-day business of Coupang. Gaurav joined Coupang from Myntra, a fashion subsidiary of Flipkart, where he was the VP of Finance and commenced his eCommerce career with Amazon in Seattle. During his eight years with Amazon, Gaurav held a number of positions across Amazon's AWS business, international retail, payments, and North America hardlines retail. Gaurav holds a Bachelor of Technology degree from the Indian Institute of Technology, Bombay and an MBA from the Ross School of Business, University of Michigan.
Thuan Pham
Chief Technology Officer
Thuan Pham
Chief Technology Officer
Thuan Pham is Coupang's Chief Technology Officer (CTO). Thuan joined Coupang from Uber, where he served as the company's CTO, and where he led the ride-sharing giant's efforts to develop the revolutionary technology behind its extensive transportation network. At Uber, Thuan's leadership and vision were instrumental in building the technology infrastructure to enable the company's expansion. Before serving as CTO of Uber, Thuan was the Vice President of Research and Development at VMware, as well as the Vice President of Engineering at DoubleClick. He holds Bachelor's and Master's degrees in Computer Science from the Massachusetts Institute of Technology.
HL Rogers
Chief Administrative Officer
HL Rogers
Chief Administrative Officer
Harold (HL) Rogers leads our People team and focuses on recruiting, retaining and developing talent at Coupang. Prior to joining Coupang, HL was Executive Vice President, Chief Ethics and Compliance Officer at Millicom, a global telecommunications company. HL began his legal career as a Law Clerk to the Honorable Thomas B. Griffith on the United States Court of Appeals for the Washington D.C. Circuit, before joining the international law firm, Sidley Austin LLP, where he was Partner. HL holds a Bachelor's degree in English from Brigham Young University and gained his JD from Harvard Law School.
Hui Xu
Senior Vice President, Platform, Search and Discovery
Hui Xu
Senior Vice President, Platform, Search and Discovery
Hui Xu oversees Coupang's global platform, search and discovery strategies, technologies, and products that serves to enhance customers' overall shopping experience on Coupang's website and mobile apps. Prior to joining Coupang, as the Head of Search and Discovery at Pinterest, Hui led the innovation and played a key role in transforming Pinterest from an image-sharing network to one of the best visual search and discovery engine. Prior to Pinterest, Hui spent seven years at Google working as an engineer, a technology lead, and an engineering manager. He was a core member of Google's indexing team responsible for building one of the world's largest web index. Hui Xu received a Ph.D. in Computer Science and Engineering from the University of Minnesota.
Our Journey
2018
SoftBank Vision Fund invests an additional US$2 billion in Coupang.
2014
Launched next-day Rocket Delivery service. Expanded to the online retail business.
2010
Established in 2010 by Bom Kim, our CEO. Began operations as a deals-based company.
Revolutionize everyday lives
Whether data scientists or lawyers, logistics specialists or buying leaders, our employees are dedicated to finding new ways to revolutionize the online retail experience and surpass our customers' expectations.
Our teams
eCommerce
Our rapidly growing eCommerce team has played an instrumental role in driving Coupang's success. Under the promise of Rocket Delivery, we have made available to customers what we believe is the largest selection of owned-inventory goods in Korea—millions of SKUs—which requires significant procurement expertise to recruit and source from local and international suppliers. Our retail business is supported by our team in platform business services, which ensures that our customers benefit from a vast online catalog selection and low prices. Meanwhile, our marketing teams work creatively to enhance our company brand and drive revenue through search, display, affiliate as well as push marketing. Our loyalty team defines and expands upon our innovative loyalty program, ensuring that we continue to wow returning customers. Meanwhile our 3P marketplace business connects our customers with a wide variety of sellers, allowing Coupang to provide a growing and ever-changing product selection.

At Coupang, we continually seek opportunities for business expansion. Our travel business is disrupting the Korean market by delivering differentiated travel products and services across flights, accommodation and holiday activities.
Platform, Search & Discovery
Platform, Search & Discovery
Coupang's platform team is responsible for developing platforms upon which other areas of our business can build applications, processes, and technologies. The team creates worry-free platforms that allow for business or domain specific developments, and reduce the lead time and resources required by our internal customers to achieve their goals. Our talented developers and engineers in search and discovery execute Coupang's vision to become the ultimate destination for product discovery. Whether our customers know what products they are looking for or are simply browsing, our search and discovery team seeks to build a product search and discovery experience that allows us to sync seamlessly with our customers' interests and thought processes, whilst delivering a worry-free and secure shopping experience.
Coupang Fulfillment Services
Coupang Fulfillment Services
Coupang Fulfillment Services (CFS) is a subsidiary of Coupang and manages all fulfillment operations for the company. Our nationwide fulfillment and logistics infrastructure as of September 30, 2020 included a fulfillment and logistics network of 100 fulfillment and logistics centers encompassing close to 25 million square feet in over 30 cities across Korea. Our innovative systems support Coupang's next-day Rocket Delivery service and have allowed us to fulfill customer orders at ever-faster rates.
Corporate Functions
Our corporate teams across finance, procurement, investor relations, human resources, legal, communications, policy and information technology form the backbone of our business operations.

Our finance function partners closely with various business units and focuses on scalability, controllership and governance. Meanwhile, our human resources team ensures that our most valuable asset—our people—are provided with the best possible opportunities for growth, and that we continue to hire and develop the best. Our lawyers and legal professionals advise and guide Coupang on legal issues, and are deeply involved in every aspect of our businesses operations as we explore groundbreaking new services. Coupang's communications team is responsible for devising our communications philosophy and delivering messaging to local and international audiences. Our professionals in information technology run our networks, corporate applications, on-premise and cloud-computing environments, and provide operational support to our staff and other end users.
Security & Privacy and Technology Infrastructure
Security & Privacy and Technology Infrastructure
Our security and privacy teams work across Coupang to ensure that corporate and customer data is securely stored and managed. Our security architects and engineers design cutting-edge solutions that embed security into everything we build. Specialized teams concurrently monitor our systems around the clock, addressing changing cyber threats as they emerge, and continuously testing for system security weaknesses. Our security governance team ensures adherence to policies and protocols, and also provides compliance assessment, audit and certification, communications and training.

Our technology infrastructure team supports all Coupang operating environments and provides the infrastructure foundation for Coupang's technology stack. Our cloud services infrastructure team provides IaaS as a service to all Coupang engineers, allowing for word-class scalability, redundancy and reliability. This is in addition to building, designing and implementing components such as WAFs, DNS, CDN and GitLab. Our identity and access management arm oversees our authentication and authorization infrastructure. Coupang's Mission Control Center (MCC) serves as a modern 24x7 NOC (Network Operations Center) that monitors our technology stack across all services and operations, and manages all incidents as first-line responders. Meanwhile our reliability engineering team works across the organization to troubleshoot, identifying root causes and proposing solutions.
Logistics Services
Our logistics team is responsible for ensuring that our customers' orders arrive at their destination as quickly as possible. Our Coupang deliverymen are an integral part of our logistics team and serve as the backbone of our function. They are our brand ambassadors and work hard to uphold Coupang's promise to wow the customer with our 24-hour Rocket Delivery. Our teams in logistics strategy and operations engineering provide tactical and strategic advice to the operations business and allow us to continually improve on and redefine the Coupang delivery experience. We continually seek out new innovations that enhance customer experience. In 2019 we launched our Rocket WOW membership program to provide unlimited free shipping for a flat monthly fee for millions of products. Today, millions of members also enjoy free unlimited returns for 30 days. Dawn and Same-Day shipping options, and Rocket Fresh groceries, which has grown to become the leading nationwide online grocer. In addition, our Coupang Flex delivery program has enhanced our customers' delivery experience and has created flexible jobs for people from all walks of life.